We are looking for intellectually curious and passionate high school freshmen, sophomores, and juniors with a track record of leadership. 
The deadline for the 2017-2018 TeenSHARP-Delaware College Access Ambassador Training Program has passed.
Application will reopen May 15th, 2018.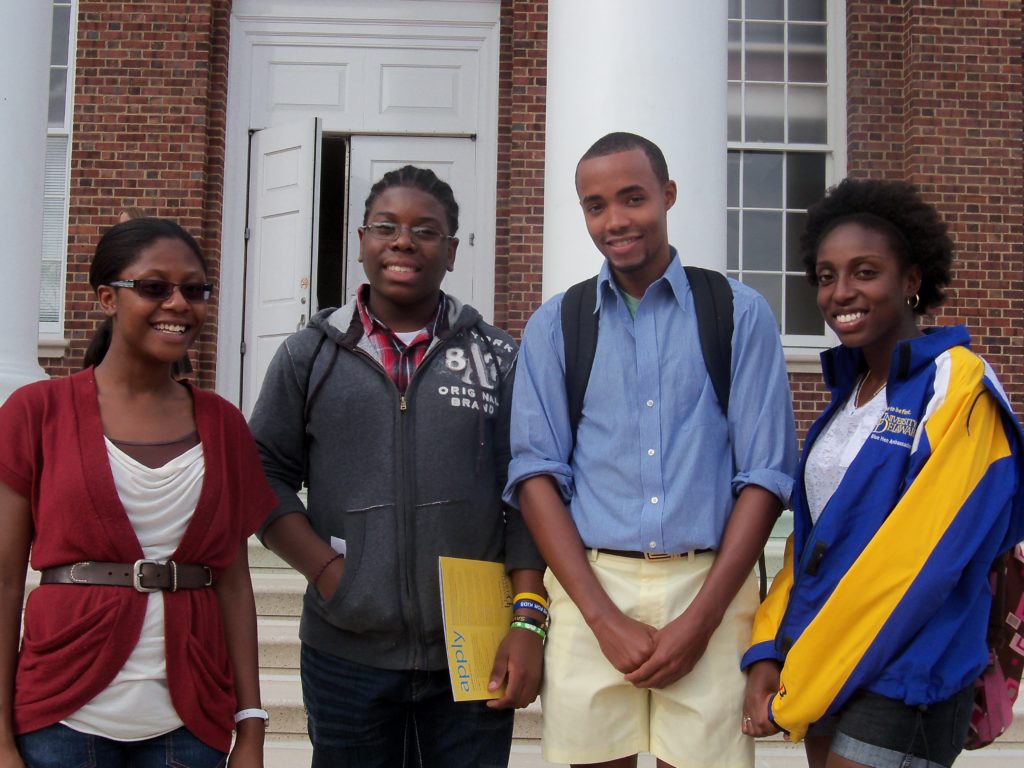 About the program: The College Access Ambassador Training is designed for teens who have a leadership track record or demonstrate leadership potential. Over the course of their training College Access Ambassadors strengthen their personal academic success skills, develop a deep understanding of the college admissions and application process, and launch projects to raise awareness about higher education in their communities. In the past College Access Ambassadors organized week-long College Awareness Weeks, provided peer tutoring, published newsletters, and conducted workshops on college admissions requirements, etc.
The TeenSHARP College Access Ambassador Training is a four-year program that takes place on Saturdays (10am - 4:30pm) at the University of Delaware between September and May. Saturday mornings begin with a TeenSHARP session taking place between 10 am and 2 pm. Saturday afternoons are reserved for meetings with young professionals and education policy experts, and writing boot camps.